We know the aviation industry
Flylink Aviation College
, based in Brisbane since 2017, is one of Queensland's most well-known flight schools. Whilst we heavily focus on ensuring the technical skills of our students in flying an aeroplane is of high quality, we also devote a tremendous amount of time ensuring their non-technical skills such as situation aware and decision making as a Pilot is also competent.
"The dedicated team of instructors made sure that the entire experience was fulfilling, thorough and comfortable, adapting to the needs of the student."
Kenny Ng
Flylink Aviation College
is a safe, cost-effective and trusted flight college in Queensland where you can learn how to fly aeroplane. If you've ever felt like flying in the air or becoming a commercial pilot,
Flylink Aviation College
can help you make your dreams come true.
Experienced flight instructors
Our skilled and highly experienced Flight Instructors at
Flylink Aviation College
will lead you on your way to becoming a
CASA
licenced pilot.
Flylink Aviation College
will provide you with the necessary training and personalised flying instruction so you can get the most out of your flight training experience, whether you wish to fly as a recreational pilot or aspire to be a commercial pilot.
Australian Civil Aviation Safety Authority (CASA) Part 141 Flight Training Organisation
Australian Skills Quality Authority accredited Registered Training Organisation
Australia Government CRICOS Approved
Visit our school and find out how you can become a pilot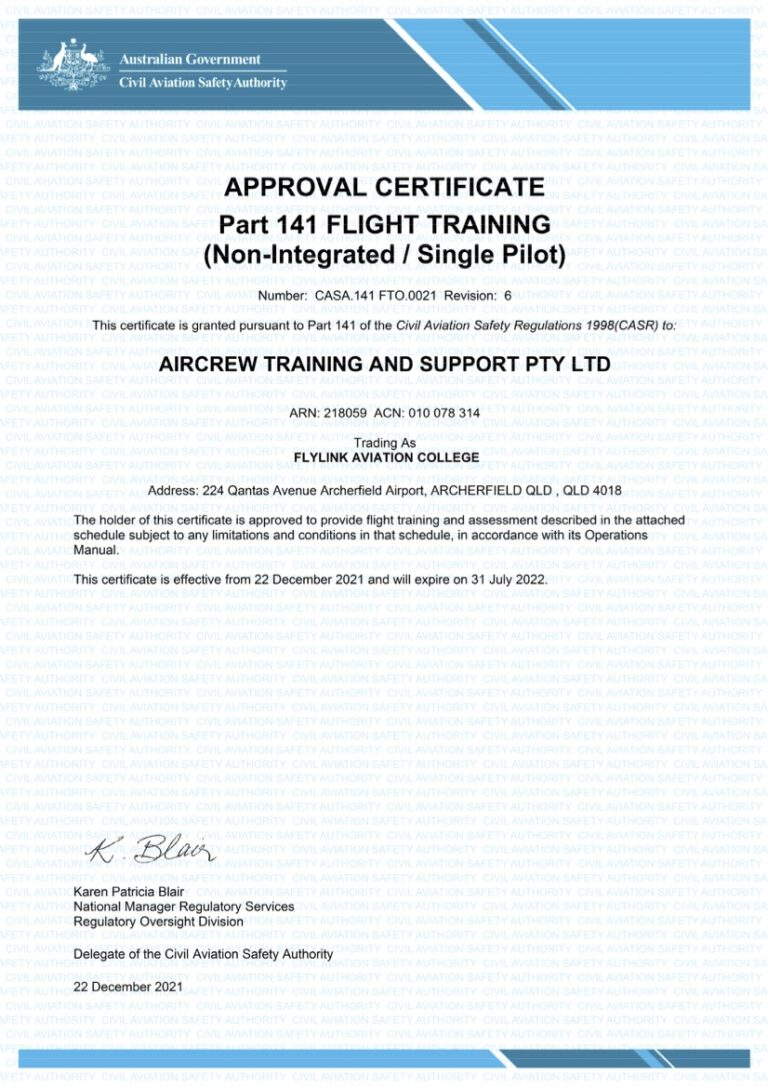 PART 141 Approval Certificate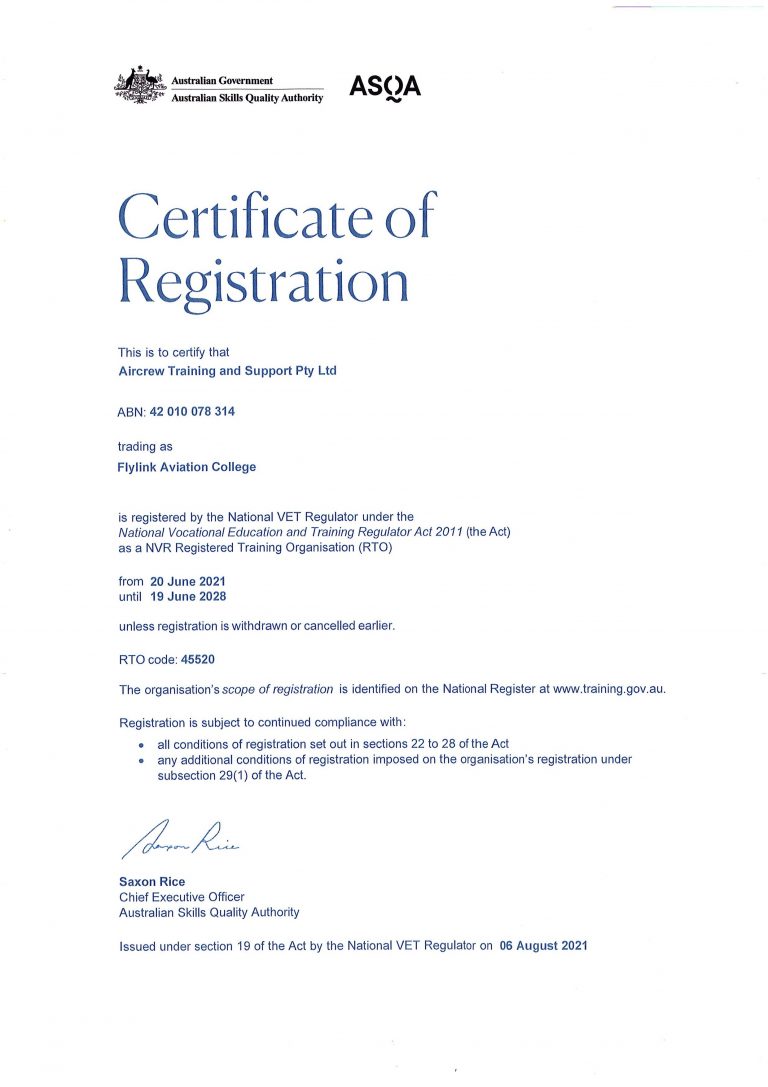 RTO Certificate of Registration