AVI50219 | CRICOS: 0101192 | CPL
Diploma of Aviation
(Commercial Pilot Licence - Aeroplane)
AVI50219 Diploma of Aviation (Commercial Pilot Licence – Aeroplane) is a course targeted to students who have not flown before and want a career as a commercial pilot. This qualification reflects the roles of flight crew personnel performing normal and emergency commercial pilot duties in support of commercial flight operations. Flight crew duties include applying technical and non-technical aviation skills and knowledge to a wide range of air transport operations, including passenger, charter and cargo operations. Individuals working at this level will apply knowledge and skills to demonstrate autonomy, judgement and defined responsibility in known or changing contexts and within broad but established parameters. This qualification forms, some of the requirements for certification as a commercial pilot by the Civil Aviation Safety Authority (
CASA
) as directed by Civil Aviation Safety Regulation (CASR) Part 61 Flight crew licensing.
Those with previous experience, a tailor course can be provided.
Upon successful graduation, you will be rewarded with:
The enrolment criteria for our AVI50219 Diploma of Aviation (Commercial Pilot Licence) course are: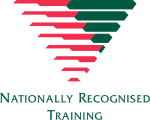 *Indicative - subject to change. Further clarification upon enquiry
Coming from Colombia, I was apprehensive of travelling to a far away place and spending so much time in a foreign land. Instead, I found that FAC is very multi-cultural with an international family like environment. FAC is very oriented to students from the Asia Pacific region and I've found an eclectic mix of Asian and local Australian staff and students right here. Training to be a pilot requires some hard work and concentration, and I've found the environment here to be very conducive to my learning. There are many social and cultural events and places of interest as well as entertainment found quite nearby. I have to admit that I go to the theme parks at the Gold Coast whenever I want a break.
As a former student, I can highly recommend Flylink Aviation College as a professional pilot training college to help you achieve your flying goals. I completed my Flight Instructor Rating with FAC and graduated with more than just a new rating on my license, I finished with a deeper level of understanding of training student pilots and of contemporary teaching methods. What especially impressed me was their personalised service, knowledge and friendly staff. Their fleet of Diamond aircraft is world class. I am now working as an Airline Pilot with a major regional air carrier- thanks FAC for helping me achieve my own career goals.
FAC has demonstrated proficiency and professionalism in all aspects of their operations and instructing. They provide an excellent study atmosphere and is dedicated to helping the student achieve learning objectives efficiently. The instructing team is very knowledgeable and helpful, and they are willing to spend the extra time and effort to assist the students the best they can.
Flying a plane can be easy for some and more difficult for others, and not everyone can do it professionally. At FAC, instructors mould the students in having the right attitude and mentality in addition to the usual pilot competencies.
Being a part-time student at FAC, the instructors taught me to fly wholeheartedly with a lot patience. Learning at FAC was made interesting and fun yet very practical. I had lots of support from course mates as we learnt to stand by each other during the training which can be tough at times. I feel strongly that the decision to train at FAC was a very good one and money well spent.
Working as an instructor here at FAC not only offers me opportunities to consolidate the skills I learned from the Flight Instructor Rating Course, but also provides me with a platform for career development as a professional pilot. Being an Asian who has lived in Australia for a couple of years, I understand both Asian and Western values. It helps me in delivering training at FAC whose students come from various cultural backgrounds. These are the experience every flight instructor is striving for.
The time I spent at FAC as a trainee will always be remembered very fondly by me. The whole organisation, the staff and students are always close knit, friendly and helpful. The lady in charge of student management is always helpful and making sure that all arrangements and non-training matters like accommodations and even shopping trips for groceries are well organised. I feel confident in my flying skills and abilities because of the way I was instructed and there is always a safety awareness that is emphasized. I would definitely recommend coming here for your pilot training.
The Head of Training at FAC is an instructor who shares a passion for teaching, making every flight lesson extremely fulfilling and enjoyable. This does not take away from the fact that he always keeps the safety of all students and staff at the centre of everything he does. Russell can often be seen quizzing students to make sure they are retaining the knowledge they are learning, but that doesn't stop him from lending a helping hand or assist in couselling students whenever they have difficultues in certain areas. I, myself, and the whole instructing team at FAC are extremely lucky to be trained by him.
My short course at Flylink was excellent to say the least. Next to safety, Flylink's number one priority are their students. Not only were the teaching staff extremely helpful, they were also patient and resourceful. The dedicated team of instructors made sure that the entire experience was fulfilling, thorough and comfortable, adapting to the needs of the student. I am very grateful for the knowledge and skills that I have gained, and I truly believe it will benefit my career ahead in aviation. I have no doubt that Flylink Aviation College would equip an aspiring aviator to a high standard, and help realise their true potential.
FAC provides an excellent pilot training experience as the operations and training is of professional standards, while also providing an encouraging and comfortable environment. FAC cares in the student's training and every instructor supports us so that we can reach our desired goals. They provide knowledgeable insight into our flying experience and spend time with us to not only thoroughly demonstrate the ideal performance we aim for, but also share their own flying experience to better relate to our growth as a pilot.
FAC delivers world class professional pilot training, using a modern fleet of diamond aircraft. The instructors here truly want to help each student to achieve their goals in aviation and guide them step by step during their training. The instructor team provide outstanding supports to students when they are facing difficulties either in practical flying or ground school. They want students to improve each time, trying to make them the best pilot they can possibly be.
FAC may seem like a small school on the block, but there is no question in regards to its high level of professionalism held by the school. The instructors at FAC are equipped with extensive experience, In the aircraft they are very strict in complying to rules and procedures in order to put safety as their first priority. On the ground they possess a high level of aeronautical knowledge alongside with some not so funny 'Dad jokes'. My time at FAC was always enjoyable as I look forward to coming in almost every weekend to soar in the skies with endless freedom, also to catch up with other classmates and learn together in our different ways as FAC is a very multicultural campus. After coming from various flight schools around Australia, FAC stand out from all not only because of its proficiency but also the passion of FAC towards aviation and I believe this passion is most valuable characteristics that FAC has which can be passed on to the next generations of aviators that is destined to fly at 41,000'.
Submit your request or Make an Appointment to discuss your question.